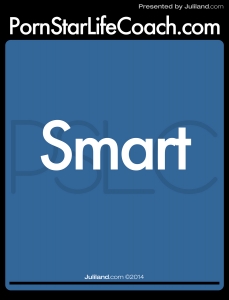 You may have already heard if you have found this blog, that we are Porn Star Life Coach. Potentially this raises a few questions, and I'm personally going to answer them to the best of my ability. PSLC says "we are" because everyone in the adult industry and those friendly to are the Life Coaches. Each and every single one of us from this community of sex positive beings donate our time, words, and resources to making this site a reality.
We began with the mission of educating porn stars new and veteran, to give them a safe place to ask questions and to learn about the business and ourselves. We still stay true to our educational mission today! As someone curious about the industry, someone looking to learn more, or someone exiting the industry, we have years of knowledge stored in our data base for you in the form of blogs, and podcasts!
Recently the management of the site was given over to myself, Ash Hollywood, and I wanted to shed some light on what inspired me to take it over. I've been performing since 2010 and quite honestly, I learned everything the hard way. I made my own mistakes, and I had a lot of growing up to do through it all. I would not wish my mistakes upon anyone. That includes mistakes I made with my own conduct, the people I entrusted my brand with, and even a few obstacles I tripped and fell on my face over.
About two years ago, my step father unexpectedly committed suicide. It was right after I decided to return to school and take my first steps away from the industry. I had a very thriving business in Wellness Coaching and was helping people all over the United States improve their lives, their health, and their finances. After the news of my step father the entire world came crashing down on myself and family. My mother and brother were evicted from their own home and had nowhere to go in the middle of winter due to some very harsh and unjust blaming of who's fault my step fathers death was. I took a break not only from the industry, but also my "real life" job in order to get them back on their feet. Truthfully, what I had a hard time admitting was that I didn't feel well inside, so I could no longer inspire others to feel hopeful and incredible. As I was told from one of my mentors. "You can't pour from an empty cup," and I was more than empty. I felt as though someone had thrown me against the wall in a fit of rage and I simply shattered.

Just recently I moved back to Los Angeles. Although I had never fully left the industry (I continued my own production and sales), I was at a cross roads on what exactly I was going to do with my brand. Very soon, the body count of my personal friends and colleagues would rise to numbers I could never imagine. I had lost, since my step father, over half a dozen people that I knew personally and professionally, additional to the others I hadn't the pleasure of meeting and never would. My heart sank with the news of everyone of them. I felt a strong universal calling grow deep inside me. I could no longer stay on the sidelines and stay silent about what I could see happening.
My mission with this site, and the network of amazing and loving people this industry contains, is to show once again that we have camaraderie, support, kindness, and warmth in our hearts. We are all society's black sheep in this industry, and there's no reason for us to tear each other apart like wolves. Each and every single one of us can learn something from one another and that's what our mission involves. Each contributor to this site is a Life Coach to us with what they have to say. Lets all stand strong with one another, and break social and sexual stigmas against the industry. The public looks to us, whether they admit it or not, to educate them on sex and romance! We are, by definition, celebrities. Every single one of us has a voice that is heard on our social media pedestals and we should do our best to be contributing members of society! Granted, we may be contributing in unorthodox ways, but we are still a key part to so many lives and influence them more than we know whether its our colleagues as part of the adult industry or just our fans.
So tell me, what is it you're passionate about? What knowledge could you pass on? Maybe you just need some place to vent? We're a great place for that too! Maybe you just want to share an amazing epiphany you had on set? We're great for that as well! To submit articles please email PSLifeCoach@icloud.com or send us a tweet at @PSLifeCoach. I hope that a fire has been ignited in every single one of you. Let that flame light the way, even when times seem dark. If yours shines more than another, keep them close and help light their path until they shine again. I'm here for you. We're here for you, and we all HEAR YOU.
Ash Hollywood
twitter: @PSLifeCoach
email: PSLifeCoach@icloud.com