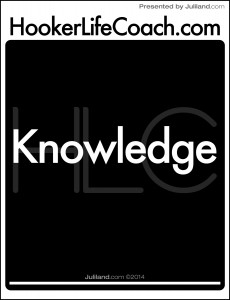 There's a first time for everything. Go in with a little knowledge so that you don't have to find things out the hard way. Here's a few tips for those of you who might be contacting a provider for the first time.
When making contact with the provider for the first time be prepared. Ideally you've found her site and read up on her requirements and services. You need to respect those. Plan ahead. Some providers have particular hours they won't take calls. Also, be prepared to get checked out. You have surely researched the provider. Well, they need an opportunity to do the same to you. The provider may ask for references. Since you're new, you won't have them. Be ready to give the provider another way to verify you're not law enforcement or a serial killer.
Be polite when you make contact. You only ever get one chance to make a first impression. So, how about you make it a good one? Be direct but don't be gross or pushy. As stated above respect the services and rates advertised. Do not assume providers are mind-readers. That's not often included on the list of services.
Cleanliness is so important. Everyone wants to have a good time. You expect the provider to be clean. You need to be clean. Especially important to clean below the belt as that's where all the action is going to be happening. Front and back. It's also probably a good idea to do a little bit of grooming while you're at it.
Be on time to your appointment. If you need to reschedule or cancel, make contact immediately. Things happen. Everyone understands that but take a minute to make sure the provider knows before and isn't wasting their time waiting for you.
Be ready with payment as negotiated at the top of the appointment. It is typically presented in an unsealed envelope in full view of the provider but not handed directly to the provider. The provider's probably going to count it. That's normal. The provider doesn't know you. Be ready with a little more in case you need it.
Upon arrival, just relax. Just act as if you belong and everyone will assume that you do. Knock or ring the bell politely. Respect any requests the provider has made about announcing yourself. You may need to call from your car before approaching the door. Just respect the instructions to ensure a smooth appointment from the start. If you need to wash up a bit before the appointment starts mention it after the provider lets you in. Ask if its okay to use the available facilities.
When the appointment is finished don't even think about staying longer than discussed. This is all about respecting the provider's time. Should it seem that the appointment is naturally extending ask what the provider needs form you and respect what the provider says. As you dress and leave be pleasant and if you had a good time make it known.
These are just some basics and really all it comes down to is be respectful. Everyone will have a better time if you do.