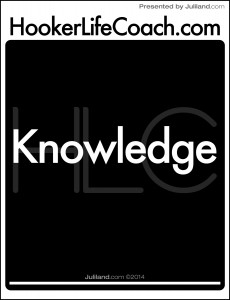 When I started my business in Professional Domination about six years ago, I never actually had a mentor to guide me. My situation was nowhere near typical, but all throughout the beginning of my journey as Pro-Domme, I had to learn nearly everything on my own, and I made many mistakes along the way because of it. Looking back, I would have had a much easier time getting started had I known some key pointers, which I am happy to share with anyone who needs a little help getting off on the right stiletto!
Here are a few key pointers to becoming a successful Professional Dominatrix;
Create Your Brand: Your brand is Your Name, Your Look, and Your Skill Set. There are many different ways to present yourself in the world of professional domination. Choose a name and style that reflects what type of dominatrix you want to be, this will also draw the attention of the type of clientele that you would most likely enjoy spending time with as well. Your Brand is You, but a lot kinkier version of yourself.
The type of Dominatrix that you want to be will depend on what Your interests are. If you don't know anything about domination, but you're curious, I suggest watching as many Femdom films as you possibly can, from hardcore to even harder. Go to local fetish munches, clubs, events and parties, mingle with lifestyle Femdoms and submissives. Play privately with friends and get as much personal experience as you can before you consider being a professional Dominatrix. By having these experiences, you will quickly have a better understanding of what type of professional you would like to be.
Picture Time: Once you've figured out your brand, you need pictures to show your new kinkier side! You can take these pictures yourself with any camera and tripod, or you can have a friend take them for you with a nice cell phone camera. If you're starting out with just pennies in your pocket, you can always afford a professional photo shoot once you start making money from your new domination business.
Make sure your photos represent Your Brand. Your photos are going to be your biggest marketing tool, clients want to imagine giving themselves to your power, to their Mistress, their Dominatrix, so you'll want your photos to capture their imagination enough to actually lure them to pay for time to see you in person, so make sure your photos show off your kinkiest assets!
Decide Your Rates: This one's fairly simple, your rates are whatever You choose! To make it a little easier, you can look in your local escort directories for the fetish, DBSM sections and review what other established local Pro-Dommes are charging and settle within the market rates.
Post Ads Everywhere: Having a website is always great, but you don't need one to start out. All you need to do is to write a little description about your brand (You), list your interests an skill level, post your rates and new pictures. Look up local, international escort, Dominatrix directories and place as many free ads as you can while paying for premium ads on the high-end directory websites.
Screen Your Clients: Screening clients is important to the overall success of your business and to your personal safety. Ask for at least two provider references, if they do not have provider references, ask them for employment verification. Chances are, these clients already have their list of references ready for you, but if they don't have references and do not want to share any information about themselves to assure your safety, then they are not worth your time! Gentlemen and submissive men who truly want to see you will jump through any hoops you tell them to. Don't risk your safety because somebody wants to get out of screening.
Don't take any BS from time-wasters, jerk-off-callers, or "submissive" men trying to tell you what to do. Just hang up and discontinue communication with those people. Your time is not free and you are not obligated to take orders from anyone!
Never discuss rates over the phone or email! If they read your ad, they would have seen your rates. Kindly refer them back to your ad. Never discuss sex or sexual activities on the phone or in email either, again, if they read your ad, they would know what you offer and what you do not offer.
Keep Your Personal Life Private: Never use your personal phone number or give a client your real name. Buy a cheap track phone and a twenty minute phone card. Rent a local dungeon space to hold your sessions, or rent a separate studio for your sessions. Your personal safety is Paramount!
Be Proficient in Your Work: No matter which direction you decide to take your domination style, you need to know your materials, equipment and toys, how to use them properly and how to clean them properly. The safety of your client is just as important as your own. It could be disastrous and possibly life threatening if you get into a session involving electricity, sounding rods and bondage and you don't know how to safely operate these devices. Even a simple gag can go wrong under extreme circumstances. Take classes or find a play partner willing to practice specific activities before you try offering them in a professional session with a stranger. Electrical play, sounding rods, bondage, enemas, needles, hoods, gags, these are all things I recommend being proficient in using BEFORE trying them with a client.
Lastly, HAVE FUN: Being a Professional Dominatrix should always be about having fun and enjoying yourself with your client. Making a shit-load of money from it is only a perk! Being great at what you do and enjoying it just as much will get you great reviews and regular clients.