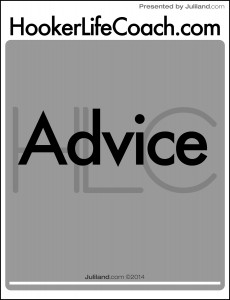 Safety first! Construction workers wear hard hats. Doctors wear scrubs. Soldiers wear body armor. Those kids at subway wear plastic gloves when making your sandwich. They're protecting you and themselves. On the job you've got to protect yourself, too. This is what the condom is for.
Some clients may have their own, but it is a good idea to have a supply of your own. Keep a supply of your personal favorites or options for the clients. If the client does offer their, check it out first. Make sure it isn't past the expiration date. Make sure the packaging hasn't been damaged. Also, know the brands and the the difference between latex, non-latex, and lambskin, because while some may prefer the lambskin, it does not offer an effective barrier for most diseases.
There's a wide variety of covers available to choose from:
Lubricated and non-lubricated
With and without spermicide
Novelty colored, glow-in-the-dark, or flavored
Ribbed or studded
Climax control desensitizing
Non-latex made with polyurethane
Warming
Female condoms
Lambskin
Some clients may want the BB experience. If this isn't something you offer. It is not something that you offer. If you're willing to offer BBBJ but not BB for the "main event," then the female condom may be a good choice for those clients as it can feel almost natural with the right lubrication.
Some clients may claim a latex sensitivity. It's not as common as some of them would have you think. In fact, it's only a very small portion of the overall population who experience this sensitivity at all. Still, keeping the polyurethane non-latex condoms on hand is the best response to this.
If they should claim a loss of sensitivity and want BB, again offer the female condom or perhaps an extra sensitive cover that you feel comfortable with. Don't play Russian Roulette with your health or the client's no matter how much they insist.
Be wary of what's called the "slip-n-slide" trick, which is removing the cover during the action. This may be attempted during "doggy." Reach down and check from time to time to make sure everything is still intact, just in case. If it's not, get him out of there!
Be safe and have fun, but most of all: BE SAFE!