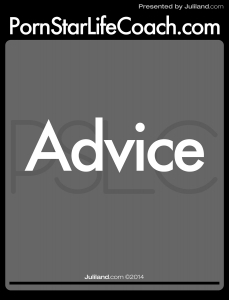 We've had many list on PSLC and no reason we can't have one more.  I thought I would create a new one for 2016.  Kind of like a sequel or a reboot.  Just 10 more things you need to think about when pursuing a career in the adult business.  You can never know to much, so pay attention…
Health – No matter what your health is most important.  Don't do anything that will risk your health ever!  I mean EVER!
Money – Save your money.  For every dollar you make, you need to save a third of it.  Nothing last forever and someday you will need that savings!
URL – Please grrls, get your URL and hold on to it!  Take control of everything you can and it starts with your URL.  If you can, buy as many as you think of.
Plan – Have a plan for your career.  Who's career do you admire?  Use that as an example and do your best to emulate it.
Sex – Only do what your are comfortable doing.  Do NOT let any director, company or talent talk you into or pressure you into doing something you don't want to do.
Manners – Its simple, be nice always.  Don't forget to say please and thank you.  Example… "Please fuck me in the ass." and "Thank you for fucking me in the ass."
Awards – Yes, awards are nice… But don't forget they mean nothing and most people will forget who won what you won for and when you won it.  Please don't take it too serious if you win or lose.
Agents – They tell you they care and have your best interest, but truth be told… They don't.  ALWAYS get a second opinion & trust no one!
Privates – If you decide to venture in the world of escorting, please do your homework first and get some advice.  Be careful and be smart always!!!
Love – Please stay away from losers.  Who are losers?  The guys who treat you like shit, who use you, who take your money, who tell you what to do, who judge you, who are fucking annoying and who can't take care of themselves.  Assume every guy you meet is a loser and then make him prove that he is not.  Its a great way to start instead of assuming he's great and then being let down.