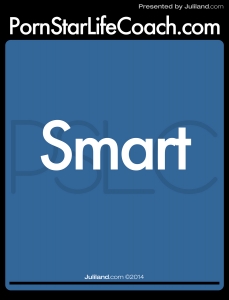 I started shooting in the industry a couple years ago.  Did a handful of scenes.  Took a year off to explore more art and dance.  It was a time in my life where I needed to take a step back and relax.  A lot of shit was happening and I needed solace in the arts.  I had a lot of fun, but realized I really missed fucking on camera.  My exhibitionist side pokes through a lot and I can't help it.
Learning experiences are vital for progression.  But sometimes you just have to put your palm to your forehead and scream Oye Vey!  What I have learned:
Do what makes you happy – Do the scenes you want.  Do not let any producer/director pressure you into something that doesn't vibe with you.  You will give 100% and look better if it is a scene you enjoy.  Anal is not my thing…yet, although I am slowly beginning to enjoy it in my personal life.  So, on camera?  One day!
Keep in touch – Keep in touch with companies you work with and ask if there is any upcoming work.  Out of sight out of mind.  I am beginning to email the companies back to say hello and ask if they have good boy girl or gang bang scenes coming up.  Makes me excited thinking about it.
It's all about balance – Take the time to enjoy some hobbies or interests outside of the industry.  My artwork and dance is a fantastic release for me.  It keeps everything balanced and makes my soul content.  Focusing your energy on one thing is exhausting so spread it out.  Take a day off and walk on the beach.  It's nice!
Blogs are fun – Having a blog site is a great way to keep in touch with your fans and keep them updated on your crazy adventures.  I have been very much enjoying writing for my blog iheartnikki.com.
XOXO
Nikki