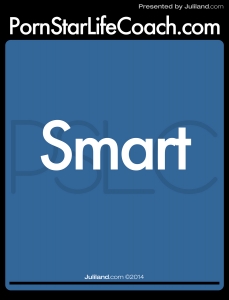 We launched PornStarLifeCoach.com on June 11th, 2012.  We are still alive and well.  I wanted to reach out to everyone and give you an update.  I have to say PSLC has been a huge success for many reasons.  The first one is YOU!  Without your support we are nothing.  The second one is all the porn stars who have contributed.  Your rule grrls.  The last one is everyone who works and plays with me in the Juliland Universe.  Love my family.
Besides the great advice and wisdom passed onto you in the articles, we have the hugely successful podcast show!  The podcast show is 25 episodes long!  14 of those host by the super smart Nicki Hunter and 11 of them hosted be the sassy Phoenix Marie.  BOTH are great friends to the Juliland Universe and we are so lucky to have them!  Along with these two great hosts we've had some amazing guests… Melody Jordan, Kasey Storm, Reena Sky, Sophie Dee, Aiden Ashley, Ash Hollywood, Andy San Dimas, Allison Moore, Nikki Nefarious and Kendall Karson.  We've covered some great topics… Management, Anal, Hobbies, Male Talent, Blow Jobs, Pussy, Boobs, Ass and Wifey's to name a few.  These round table discussions are informative and fun.  Check them out now.
Our goal from day one was to help anyone who wanted to get into the Adult Business.  Its not an easy life, job or choice.  WE wanted to help everyone make educated decisions.  WE wanted to make sure everyone does what's right for them.  WE wanted to make sure everyone knew as much as they could before making these important choices.  I think we've accomplished that and more.  I've heard from many people that have listened to the podcast and read the articles.  Everyone has given us a thumbs up and thats a good thing.