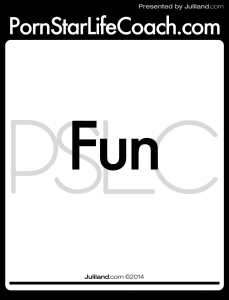 I've always loved lingerie and latex for many different reasons. My love for lingerie started at a very young age and I viewed it then as this mysterious secret women had. It's never been about using it to seduce men…although it definitely plays a huge role in turning men on, for me it's more about paying homage to being a woman by putting on something beautiful, just for myself. I've always loved the way lingerie has shaped my body from the way a garter belt wraps around the waist and the clips attach to the welt of the stockings to create this amazing look with portions of skin being exposed that just makes it look so sexy.
I absolutely love the ritual of dressing and undressing, the more intricate the better. I love the way a corset creates curves and exaggerates the feminine shape. I think it has an amazing effect on men but I personally do not wear it for men…well….sometimes I do ;) but really I wear it for myself because I love it and the men who get to see my undergarments can consider themselves lucky! I would never dress up in an outfit for a man that didn't make me feel sexy as well…as women, I think we should wear what makes us feel confident and then and only then are men seduced by it anyway.
Latex is another amazing piece of material used to make clothing that ultimately makes me feel empowered and ultra sexy! Sexy means something different to everyone and that is the most important thing to keep in mind when it comes to explaining that word….there is no one single definition for sexy. Nothing aside from lingerie makes me feel as sexy as latex clothing! One reason why is because it's literally a shiny "second skin" adding a visual stimulus by coming in many textures, colors, prints and styles. It's the idea that you are basically as close to being naked without actually strutting around nude. There is also a physical sensations that latex creates when I'm encased say…in a catsuit or body hugging mini dress. Nothing turns me on more when I'm wearing such tight shiny latex and the smell of the rubber literally send me into euphoria!
I also love how designers today can make such elaborate outfits the delve into the wildest fantasies and make them real. I also love the way wearing rubber transforms the body which in turn can allow someone like me take up a different identity permitting me to behave more naughty, femme fetal like and possibly over all more confident! I can say and do thing latex clad that I may not have the balls to in my little white dress…. ;)
xoxo…Ruby