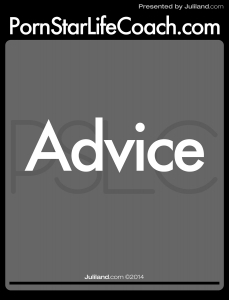 So, now I am in to my first year of working in porn…and Ive made mistakes. Lots of them. It is difficult being a new comer with no one to help offer you good solid advice on the do's and dont's of porn. I needed a mentor, someone that I can look up to, I had no one but myself. If you think you are alone, youre not. Here is some of my advice to newbies from my previous experiences:
Is this really what you want to do? Realize that once it is on the internet or DVD, that is forever. If you feel that it might hurt your future for whatever reason it may be then this is not what you should be getting in to.
Agents. CHOOSE WISELY LADIES and do your research! Ask around, especially from people who have been in the business for a while. Get some sources and make comparisions. You want to make sure you pick a proper agent for your new career path.
What are all these papers I am signing? Wait!!! Stop! Are you really reading those contracts? Make sure you consult a l